You are here:
Meeting ISO 13485:2016 Requirements with GitLab
Using GitLab as a Quality Management System for ISO 13485:2016
ISO 13485:2016 is an international standard specifying requirements for a quality management system (QMS) for organizations involved in one or more stages of the medical device lifecycle - from design to disposal - including the suppliers and vendors to those organizations.
Using GitLab's portfolio and project management (PPM) tools, you may be able to drive compliance with requirements across ISO 13485:2016.
Can GitLab be used as part of an ISO 13485:2016 QMS?
GitLab offers many features and controls that may be useful as part of an ISO 13485:2016 QMS. Because GitLab isn't a compliance tool and makes no guarantees about compliance, every application used as part of your QMS must be evaluated based on your unique requirements and needs.
GitLab can be used as both an application within the QMS and as a functional tool to enable faster development and deployment. By merging PPM under the same roof as development and deployment, you can better centralize and simplify your QMS while increasing collaboration between teams and reducing silos.
Creating and managing documentation
Documentation management is a key aspect of an ISO 13485:2016 QMS. GitLab has several built-in tools to help your organization manage the creation, modification, tracking, and distribution of documentation:
Defining and enforcing processes
As part of your QMS you may have process enforcement requirements. GitLab offers several tools to enforce process, standards, review, and approvals for both documentation and code:
ISO 13485:2016 software validation with GitLab
A challenging new requirement in ISO 13485:2016 is QMS software validation. It requires organizations to create procedures to evaluate software used in its QMS, to evaluate the software before use and, as appropriate, as changes are made to the software.
One solution to creating validation procedures are description templates:
Another solution to creating validation procedures is the wiki:
Learn more about GitLab PPM
To learn more about GitLab PPM, watch GitLab product manager Victor Wu show how GitLab itself is created using GitLab PPM: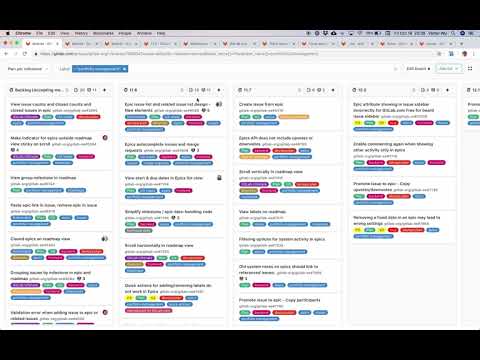 THE INFORMATION PROVIDED ON THIS WEBSITE IS TO BE USED FOR INFORMATIONAL PURPOSES ONLY. THE INFORMATION SHOULD NOT BE RELIED UPON OR CONSTRUED AS LEGAL OR COMPLIANCE ADVICE OR OPINIONS. THE INFORMATION IS NOT COMPREHENSIVE AND WILL NOT GUARANTEE COMPLIANCE WITH ANY REGULATION OR INDUSTRY STANDARD. YOU MUST NOT RELY ON THE INFORMATION FOUND ON THIS WEBSITE AS AN ALTERNATIVE TO SEEKING PROFESSIONAL ADVICE FROM YOUR ATTORNEY AND/OR COMPLIANCE PROFESSIONAL.